Have fun playing the sax from Day 1 and get good faster than you thought possible.
Self-paced lessons and personalized feedback for beginners and more advanced players.
Watch the lessons whenever you want, as many times as you want, anywhere you want (online or offline). You get the perfect blend of structure and flexibility!
For the classes, in 24 hours or fewer, get constructive feedback on recordings of yourself playing and answers to your questions.
"I love that I can send in what I've tried and get feedback within a short period of time."
– Casey S. (Saxophone Tribe)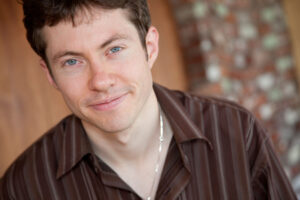 24 Years Playing Experience
500+ Students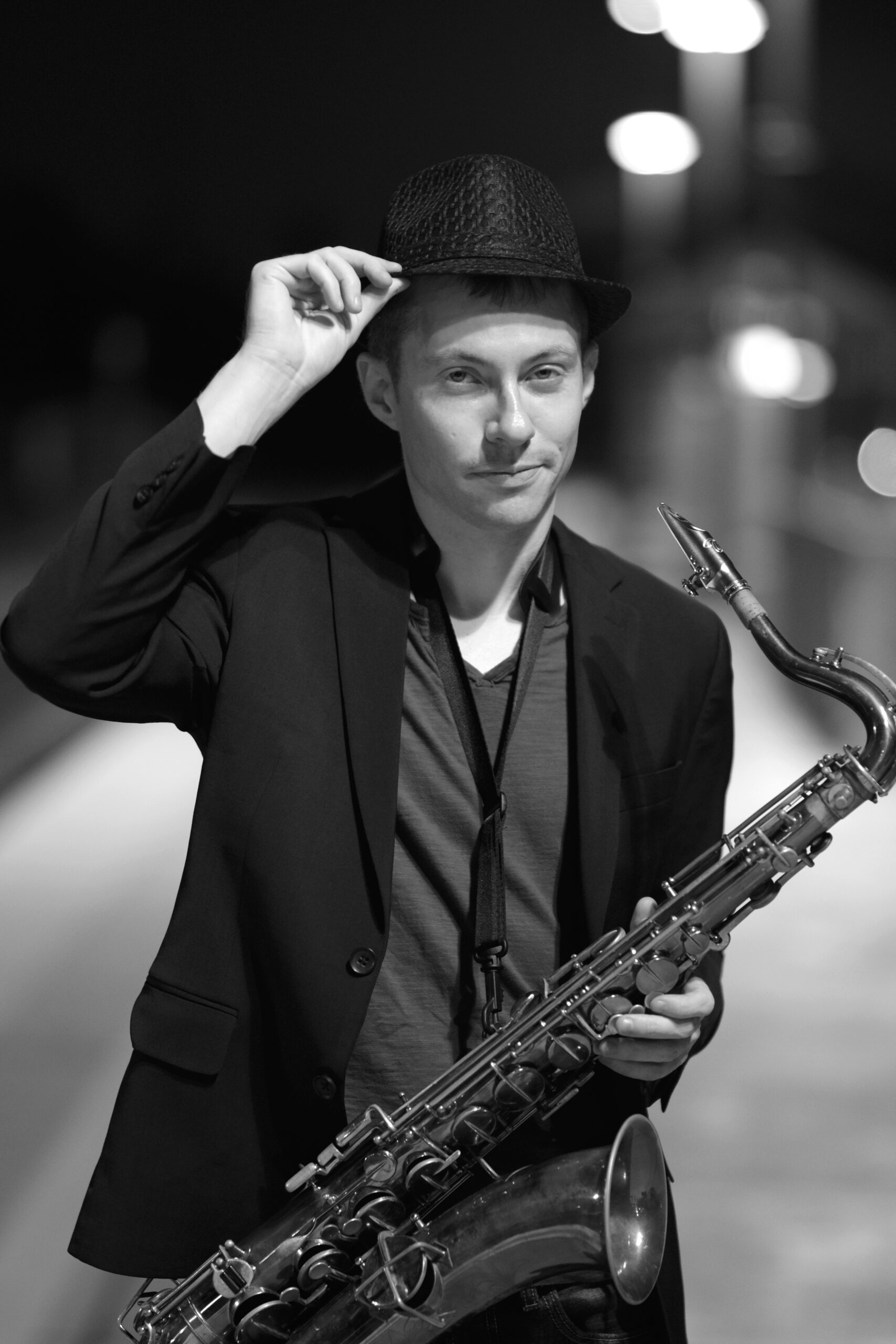 Meet your teacher: Neal Battaglia
Hey there, I'm Neal. In my 24 years of playing the saxophone, I've shared my love of the instrument by playing with different bands and teaching over 500 students how to play better than they ever thought they could. It's been a privilege to learn from some great professional players over the years.
My teachers have included Gary Meek (known for his own music  and playing with Airto as well as Dave Weckl) and George Young (who recorded countless records with people from Sinatra to Stanley Turrentine).
Want to hear how YOU could sound? Check out examples of my playing (with The Rudians, Salsón and Monterey Bay Sound Machine) in this video:
Harness the practice method that students use to learn 500% faster
In upstate New York, nestled in the Adirondack Mountains you can find the Meadowmount School of Music. Its alumni include luminaries such as Michael Rabin, Itzhak Perlman, Joshua Bell, and Yo-Yo Ma to name a few.
Their pace of learning is about 500% faster than many music schools.
Discover the secret on the Beginning Saxophone Class page. Click here to visit the page.
Are you lacking time or feel you don't have talent?
Of the many students I've taught, there have been some who thought the sax would be too hard for them to learn. There have been some that thought they were too busy and wouldn't be able to find time in their schedule to learn.
I've worked with these students and helped them make it work. You can do it too!
"I will definitely recommend your class. Many of the adults in my group have busy lives and cannot afford to take time out of their work/family responsibility days for classes on a regular basis. They do, however, have time to practice at night. This fits right into their busy schedules."

– Brennon M., Improvisation Class
Below are a few of the most popular classes. Click a class link to see if it's right for you!
This class is for you if you have little to no playing experience.
Have fun playing your first song on Day 1!
This is also a good option if you are starting back up again after not playing for a while and do not remember how to play the notes or read.
Have you struggled to progress in your playing?
Learning scales is a common sticking point for players. If you have the scales under your fingers, playing in different keys becomes much easier and improvisation will become more smooth.
A scale is basically the simplest thing you can play in a given key and once you can play the scale in a key, songs in that key and improvising are more approachable.
Make a leap in your ability with this fun series on a vital skill-set.
Want to level-up your soloing ability? After taking this class, you'll know what the chord symbols mean and how to approach them.
You'll find out how groups of chords can actually be based on one scale and start seeing larger patterns rather than an overwhelming number of chord symbols on a page.
Understanding chords will help you improvise comfortably and confidently over different songs.
Why I teach saxophone
People have said that learning music is much like learning a language, some even consider music to be a language.
Language allows you to express yourself. It transcends culture. Music makes it possible to share feelings and emotions with people across the world.
I studied physics in school, but have have always loved music and dancing.
Because of my background in physics I sometimes find myself approaching music in a scientific way at times while still enjoying its soul, funk, beauty, and groove.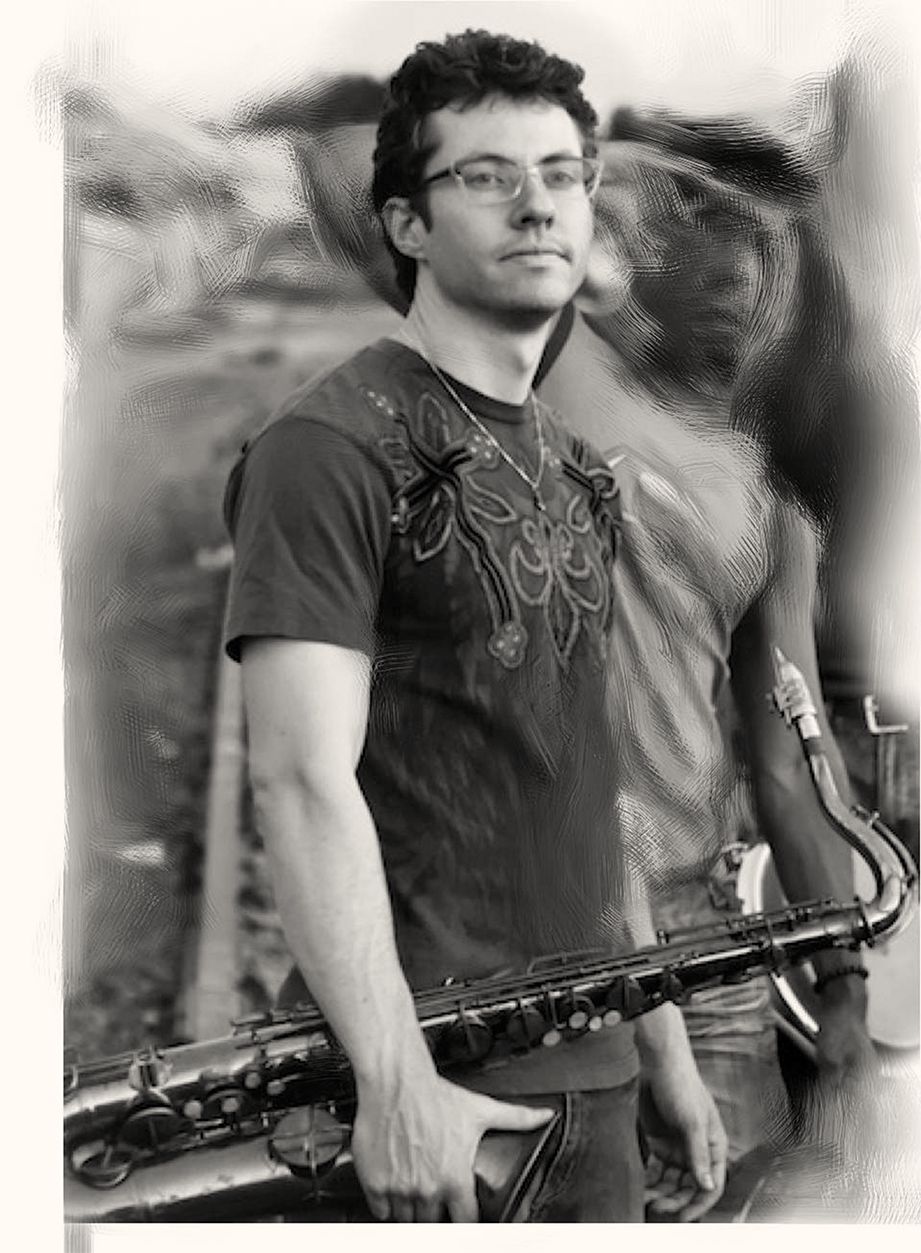 Learning saxophone is like learning a language
My native language is English. After that, music could be considered the language I know best as I have been playing music since I was 11.
I have a particular interest in learning new languages.
I studied Spanish for three years in school before exploring it on my own, partly because of my involvement in bands and with dancing.
In 2009 I took a trip to Sri Lanka with my friend and his family. I learned a bit of Sinhala, but not a lot.
In 2014 I have started learning Mandarin Chinese. After a year and a half I can hold about a 15 minute conversation, albeit with many mistakes.
At 18 I started learning German.
I studied it a bit in university and then lived in Germany for about three months.
Before going to Germany, I was learning the language on my own mostly using CDs. It felt like I was learning quite a bit, however, unbeknownst to me, I wasn't learning to speak the right way.
I lacked feedback.
When I began to speak to Germans, I learned about the many mistakes I didn't realize I was making.
Immersing myself in the language led me to the point of holding conversations. I ended up getting a minor in German, while majoring in physics. The feedback I got from native speakers was a crucial element of my development with the language.
Here's what Vijai from the UK has to say
Hey Neal,
Very impressive the way you teach that (Off Rhythm Report). Actually I was showing this to my wife and told about you, she said we can see you are a good teacher.
Being a physics professor you bring that, maths and everything into this. Another example is the book you suggested to learn music.
—Vijai (UK). Member Saxophone Tribe.
How SaxStation can help you improve
No matter where you are on your saxophone journey, you will find something here that helps you go further.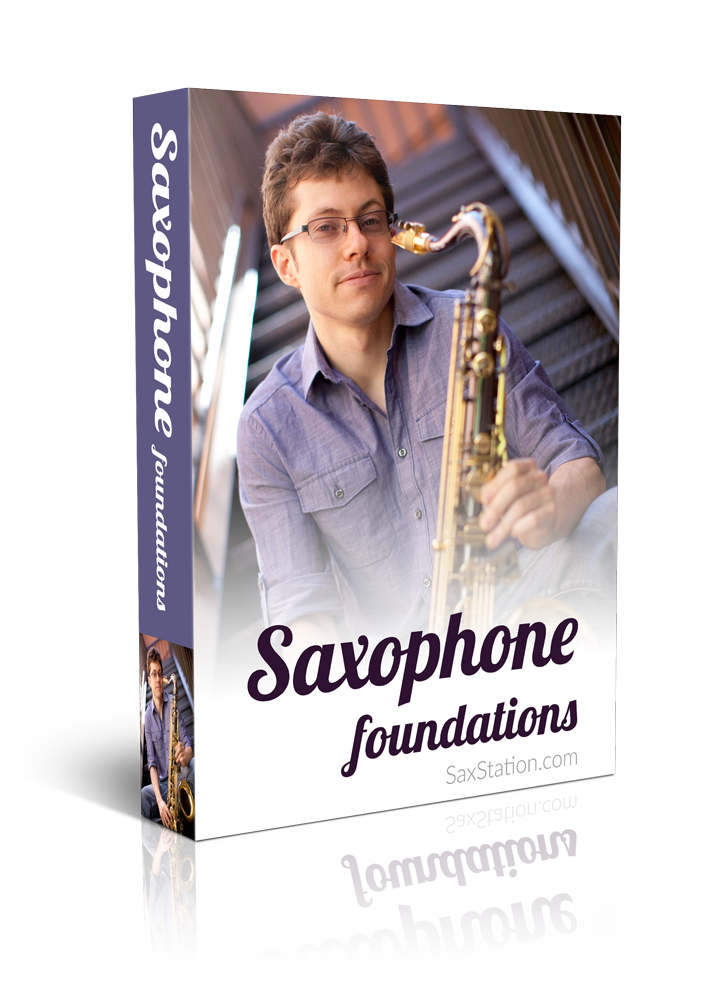 Saxophone Foundations
Want to play saxophone, but feeling lost and not sure how to get started?
Playing saxophone well takes a lot of time and practice and it's difficult to master. But if you follow the instructions you too can play the way you want to.
We'll start with some things you can do without holding a saxophone – listening and rhythm. From there we'll get into the basics of saxophone – how to hold the saxophone, how to stand, how to clean it.  And how to play it!
If you have little or no experience with music or musical instruments, you'll learn how to assemble, care for, and play your saxophone.  You'll get the absolute basics and start to read music.
You'll see diagrams and illustrations of the finger positions for playing each note.
You'll learn about counting beats.
You'll get music to work through as well as explanations of musical concepts and notation.
You'll get audio recordings (that you can burn to CD) which will help if you are unsure as to how the saxophone is intended to sound and you can compare the two.
There will also be video lessons when necessary to show you how to do things with your saxophone.
As you work through the class, I'll actually take the time to follow up.
Upon completion of the class, you'll learn left & right hand keys, sharps & flats and be able to play music on saxophone across two octaves.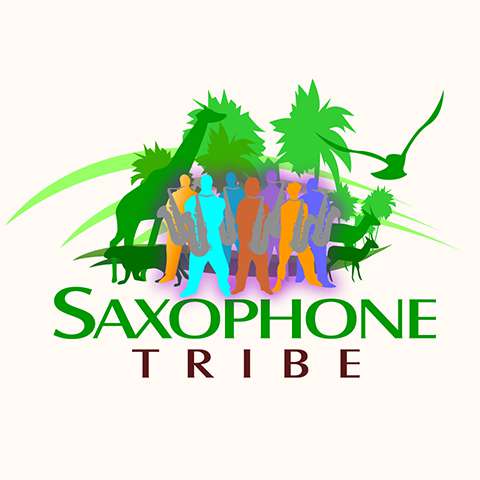 Saxophone Tribe
Playing for a while and feeling stuck? Feel like your playing has not improved?
Sometimes you feel stuck with your playing. It's easy to get off track when practicing on your own and it may be enough to discourage you from continuing.
Playing the saxophone should be fun though and with a little guidance you'll avoid frustration.
Get honest feedback and a structured method that covers sound, rhythm, technique, color, and listening. Rhythm most of all. You'll get help and lessons explained step by step.
You will receive constructive feedback and suggestions. When you are told there is a problem, you also get suggestions on the cause of the problem and on how to fix it. And despite distances and time differences, it will still feel 'hands on'.
With the right tools and time spent practicing, you'll soon sound better. And, oh yes, you will be challenged.

Other Resources
Here's Amy's experience with SaxStation
Hey Neal,
I have finally found the time time to sit down and reply to you! I just wanted to thank you so much for all the quick lessons you have sent me.
Even though I didn't reply/comment on them, I still took my time to view them and I'm glad I did, especially the lesson on the mouthpiece position/embouchure.
My sound quality improved almost instantly. Needless to say, everybody in my band (including my director!!) was very impressed. Thank you once again!
—Amy